Regular price
Sale price
$125.00
Unit price
per
Sale
Sold out
While on a volunteer trip in Guatemala I met and was awed by Annie and Rodolfo who started a grassroots non profit named Eden Por Salud in Antigua, Guatemala.  Their mission is to provide gainful, fair wage, and continuous employment for people with disabilities. In addition to gaining a sense of purpose, in most cases the entrepreneurs with disabilities are the highest earners in their household.  Eden Por Salud creates wellness products hand crafted by the entrepreneurs using only local, sustainable, and organic ingredients. In order to support their mission we decided to collaborate on a a fragrance oil. Primero was the result.
Primero is custom made from the finest organic, sustainable, small batch essential oils using a distinct blend of Frankincense, Vetiver, Tobacco, Cedar, Coffee, Cardamom, Clove, Anise, Patchouli, and Jasmine, amongst others.
These ingredients have been used for healing and medicinal purposes for generations. Frankincense, along with its religious and historical significance, has been used to tighten skin, stimulating circulation and facilitating skin cell regeneration. Vetiver, the scent of nobility, is used for relieving stress, as well as for emotional traumas and shock, repelling insects, arthritis, anxiety, insomnia, and joint and muscle pain and has been an important plant in enhancing our dreams, our spirituality and our connection to the Divine, bridging the gap between the spiritual and the physical. Tobacco, having been used for centuries in ceremonial practices and for its medicinal properties, is a mood enhancer that helps lend clarity to thoughts and increases the sense of self-awareness. Jasmine, in addition to its iconic scent, calms the mind, body, and soul. It brings out positive and constructive emotions, which help with stress, anger, anxiety, and depression and is also known to be an aphrodisiac. Primero was created in collaboration with Eden Por Salud to not just entice the senses, but also heal the mind, body and spirit.
Woody, spicy notes are balanced with fresh florals to form a deep, rich and alluring profile. It is designed to be enjoyed by everyone regardless of how they identify while helping provide life affirming, continuous, fair wage employment for people with disabilities.
Share
Shipping & Returns

Orders are shipped Monday through Friday and typically ship within 3 business days.

Depending on the shipping speed you choose, shipping typically takes 2-5 days domestically from the ship date (not the order date). However, shipping carriers can experience unexpected delays outside of our control, so we can't guarantee delivery timeframes, and can only provide estimates.

All Sale Merchandise is Final Sale.
No returns or exchanges. Previous purchases are not eligible for discount. Sale items are ineligible for price adjustments.

Returns please contact info@humoyespejos.com
View full details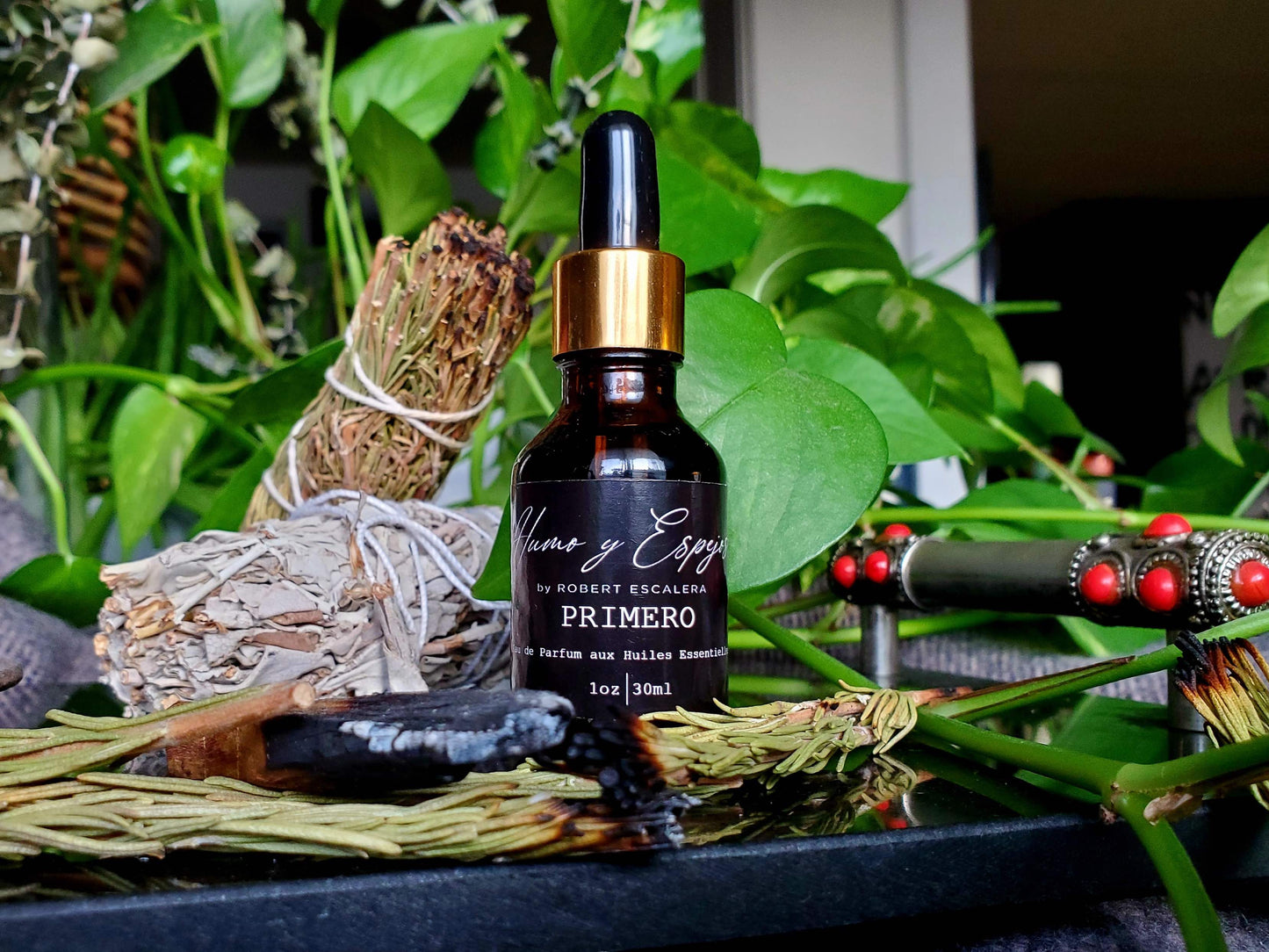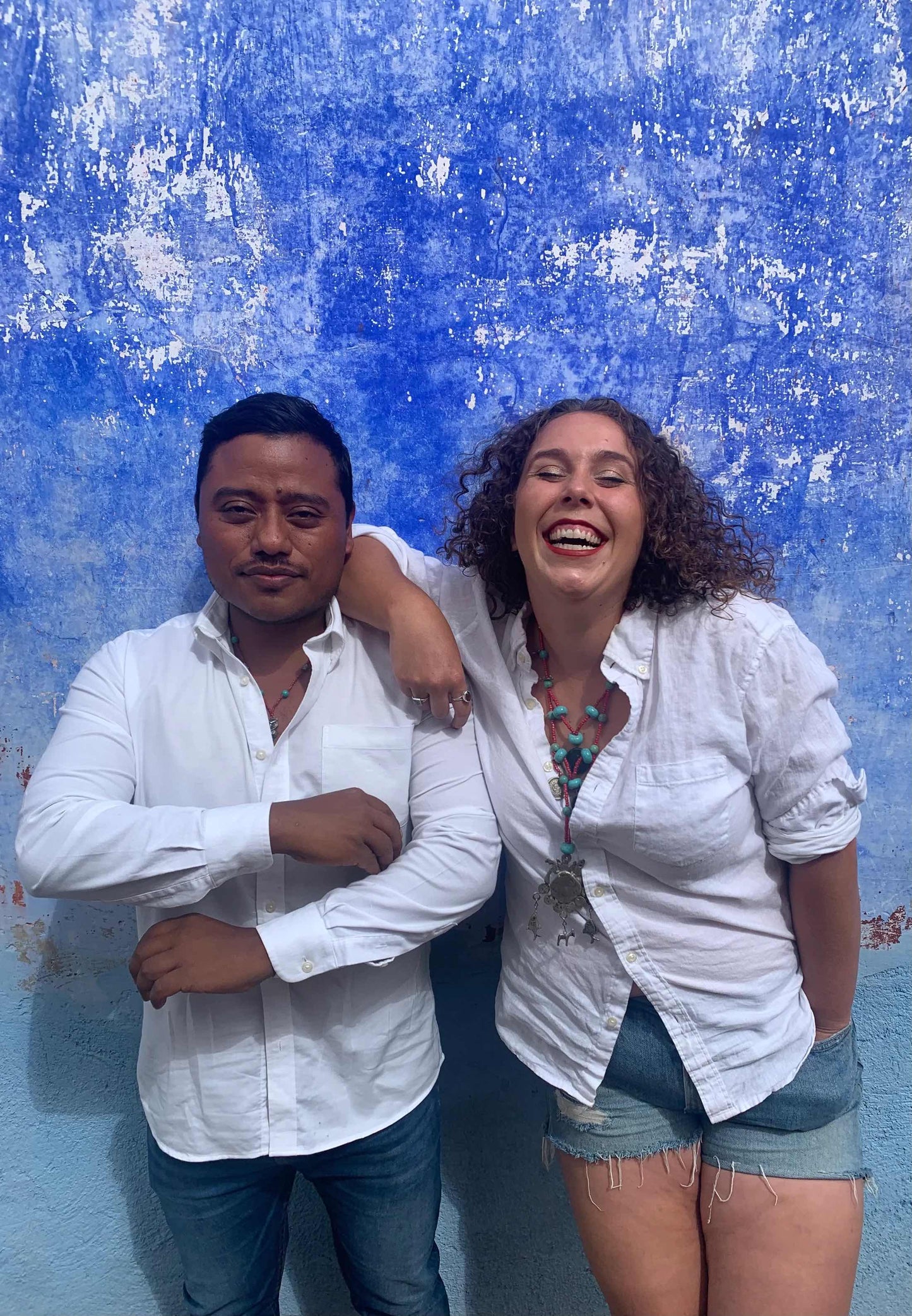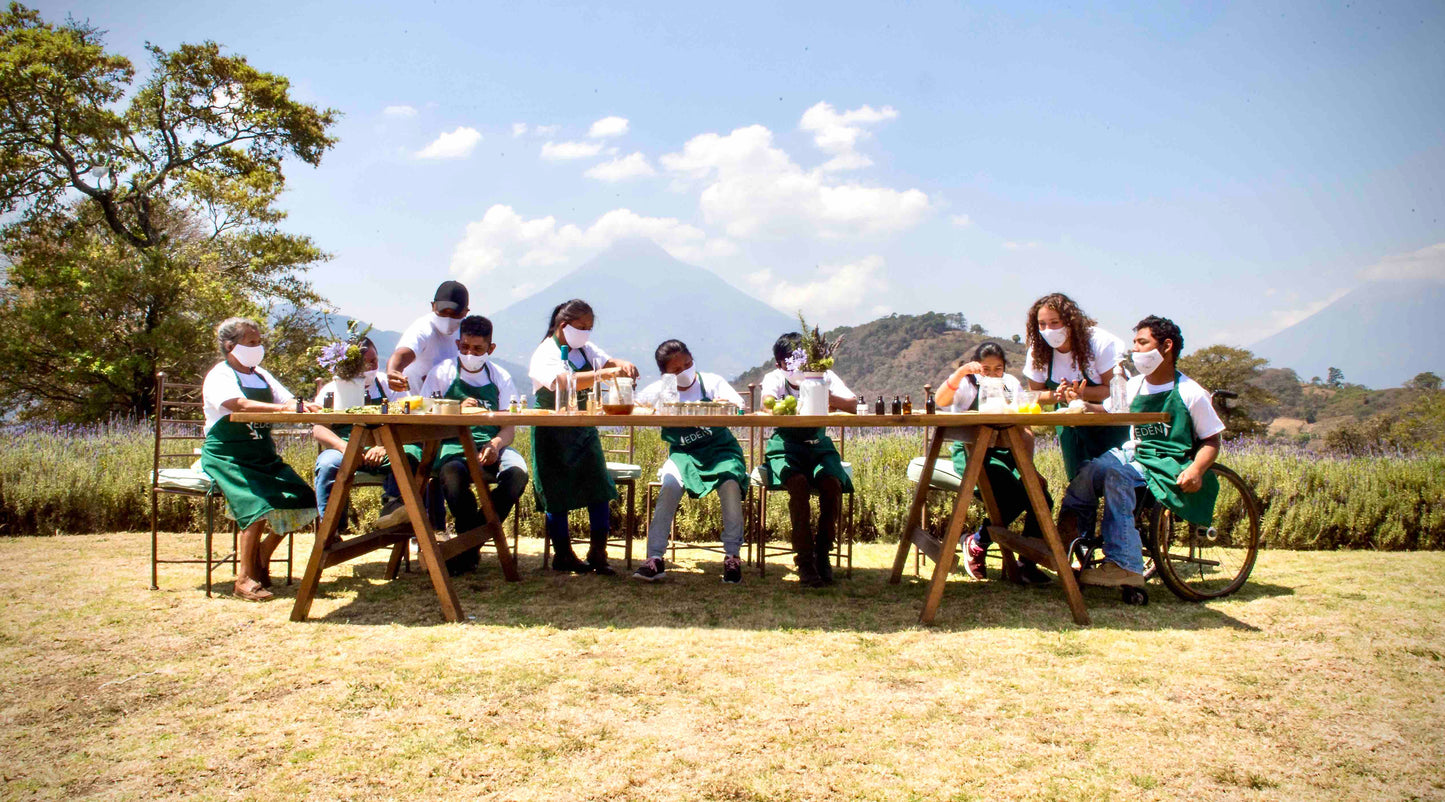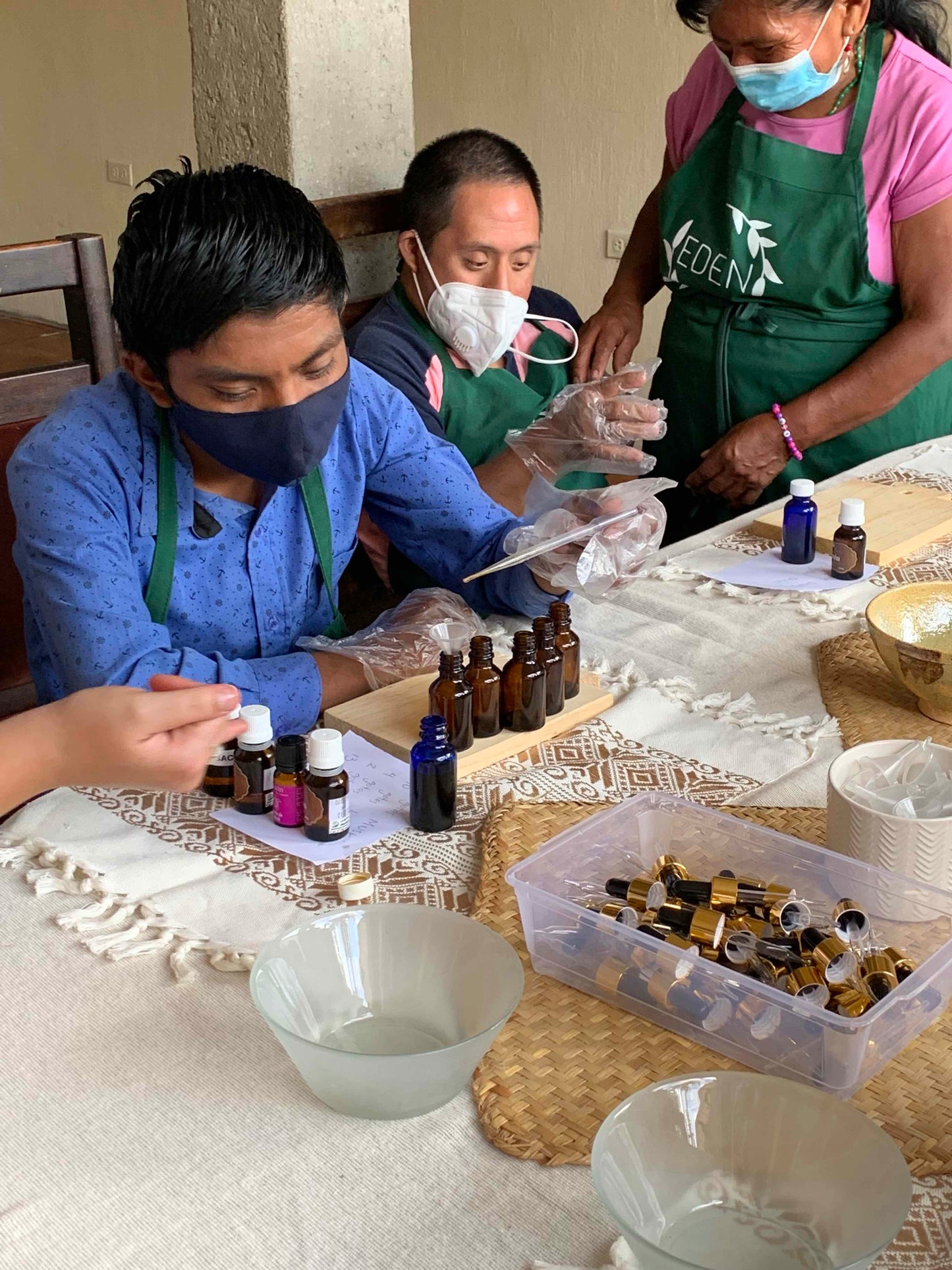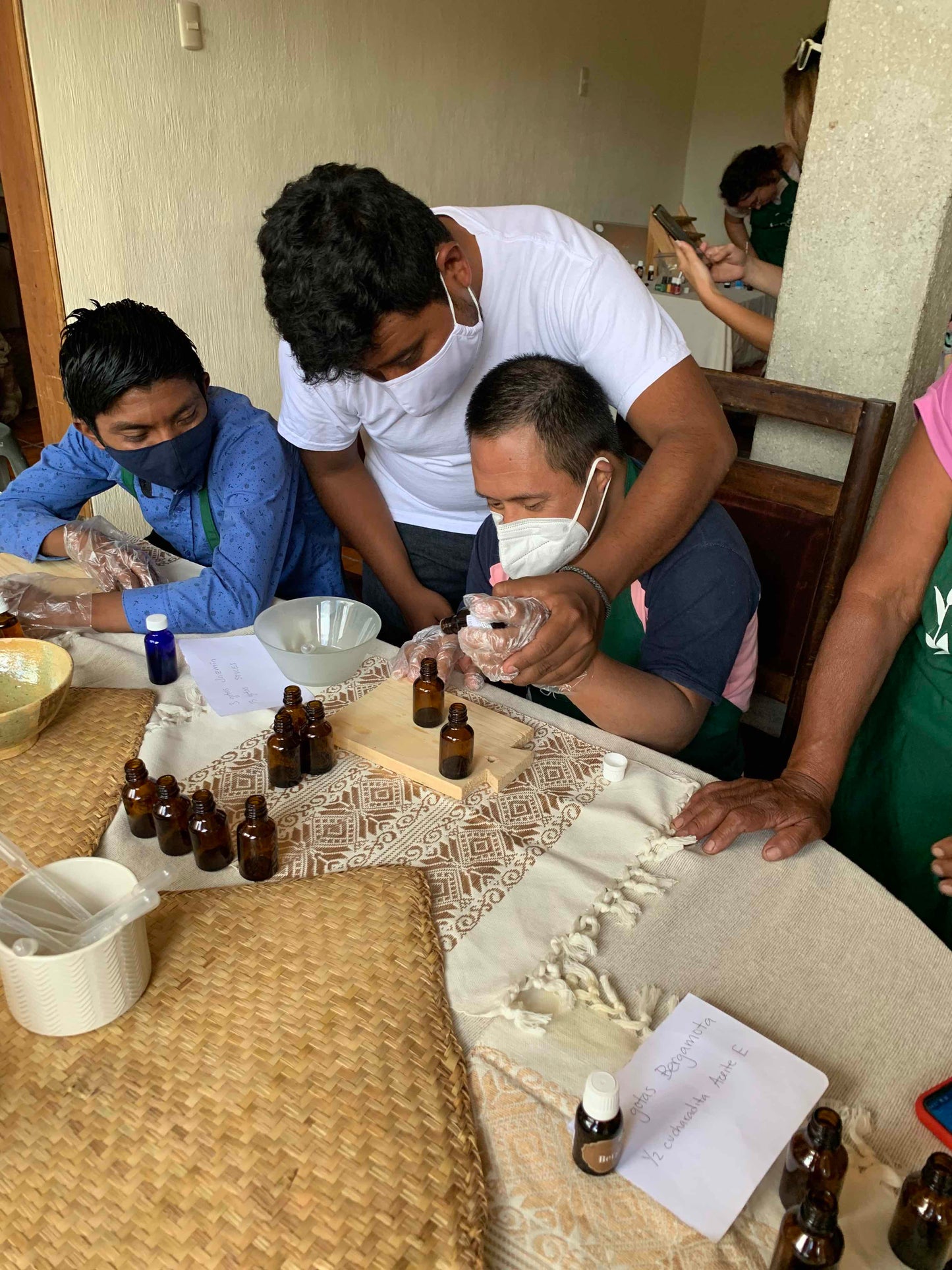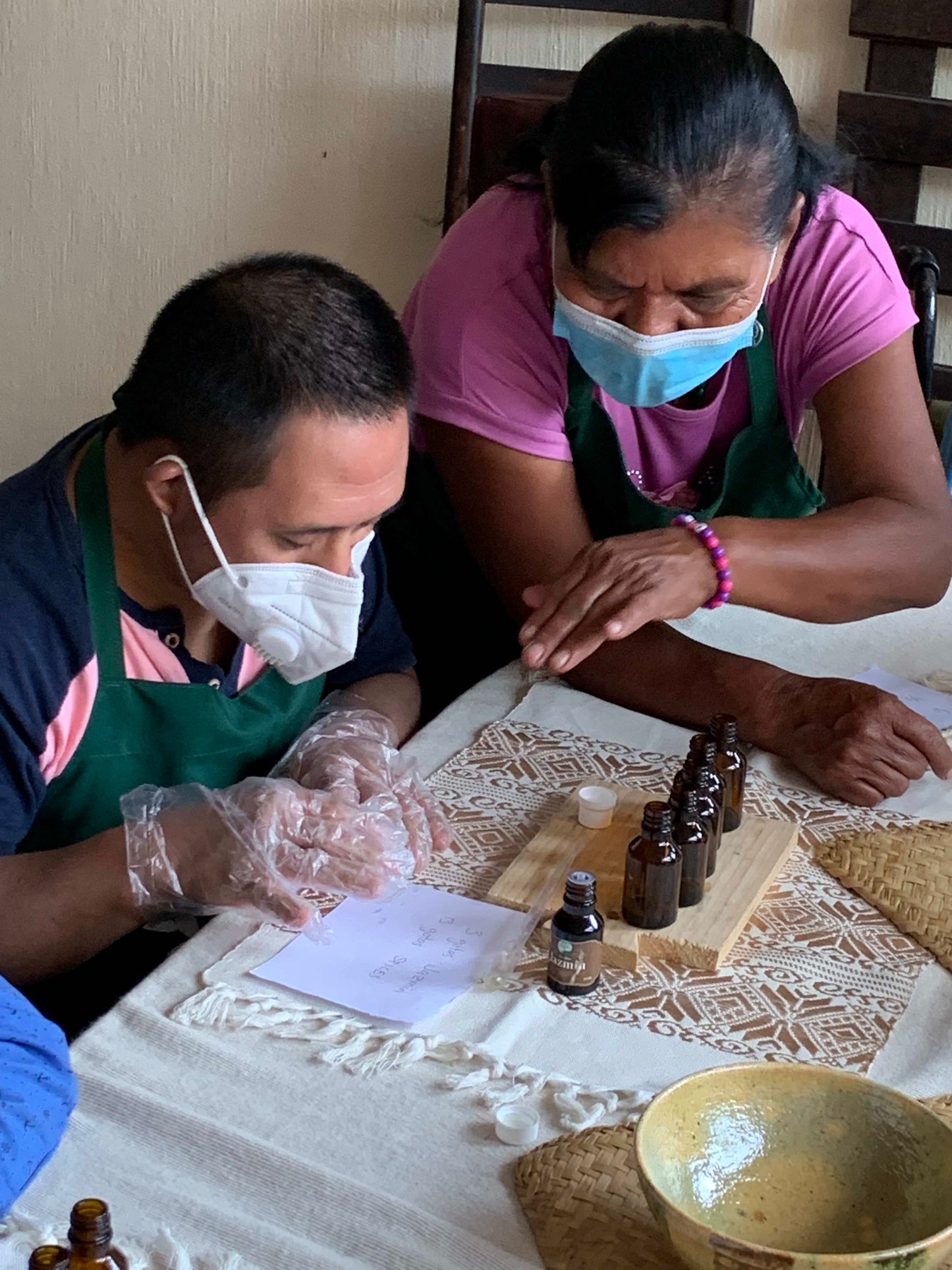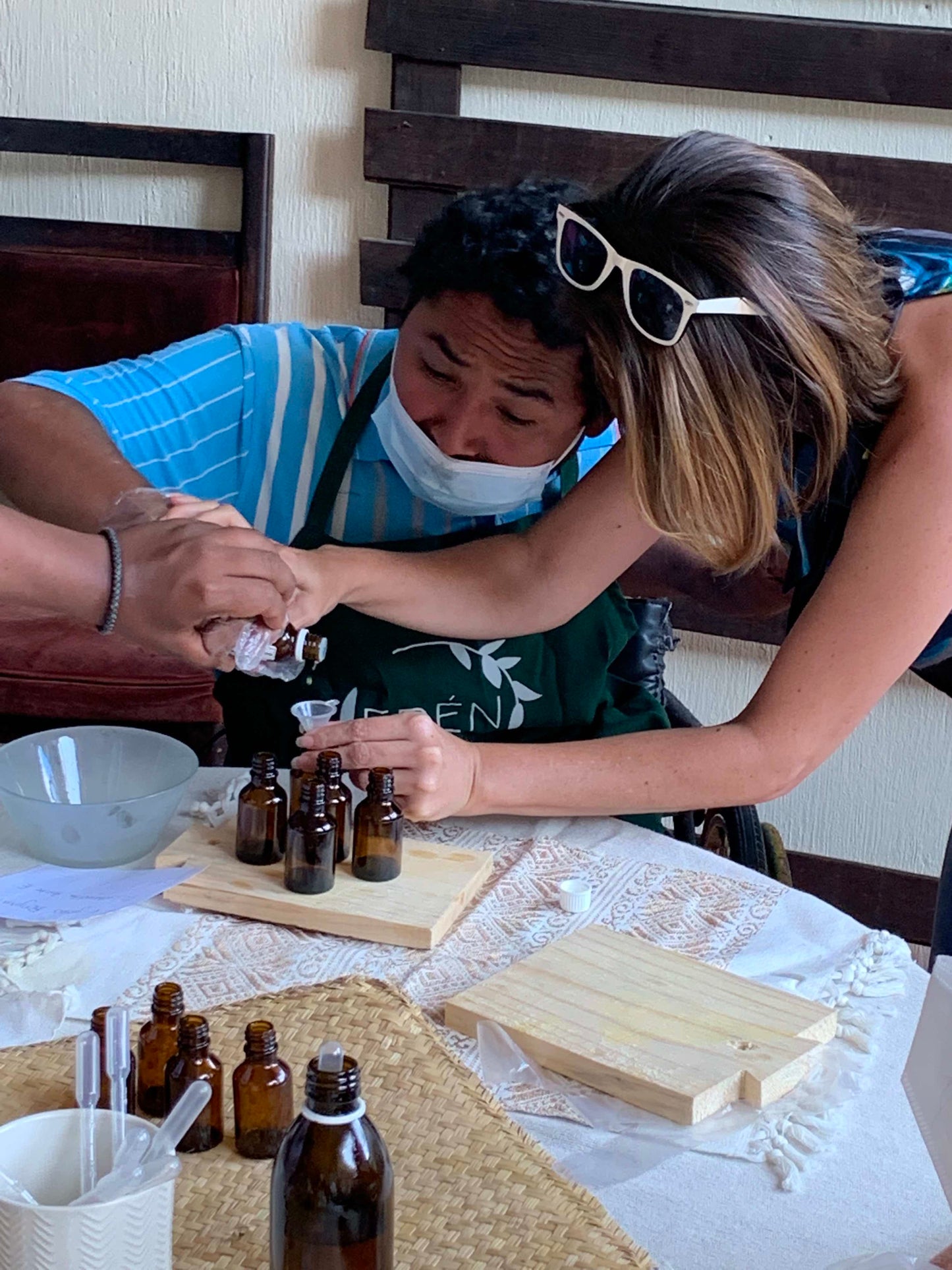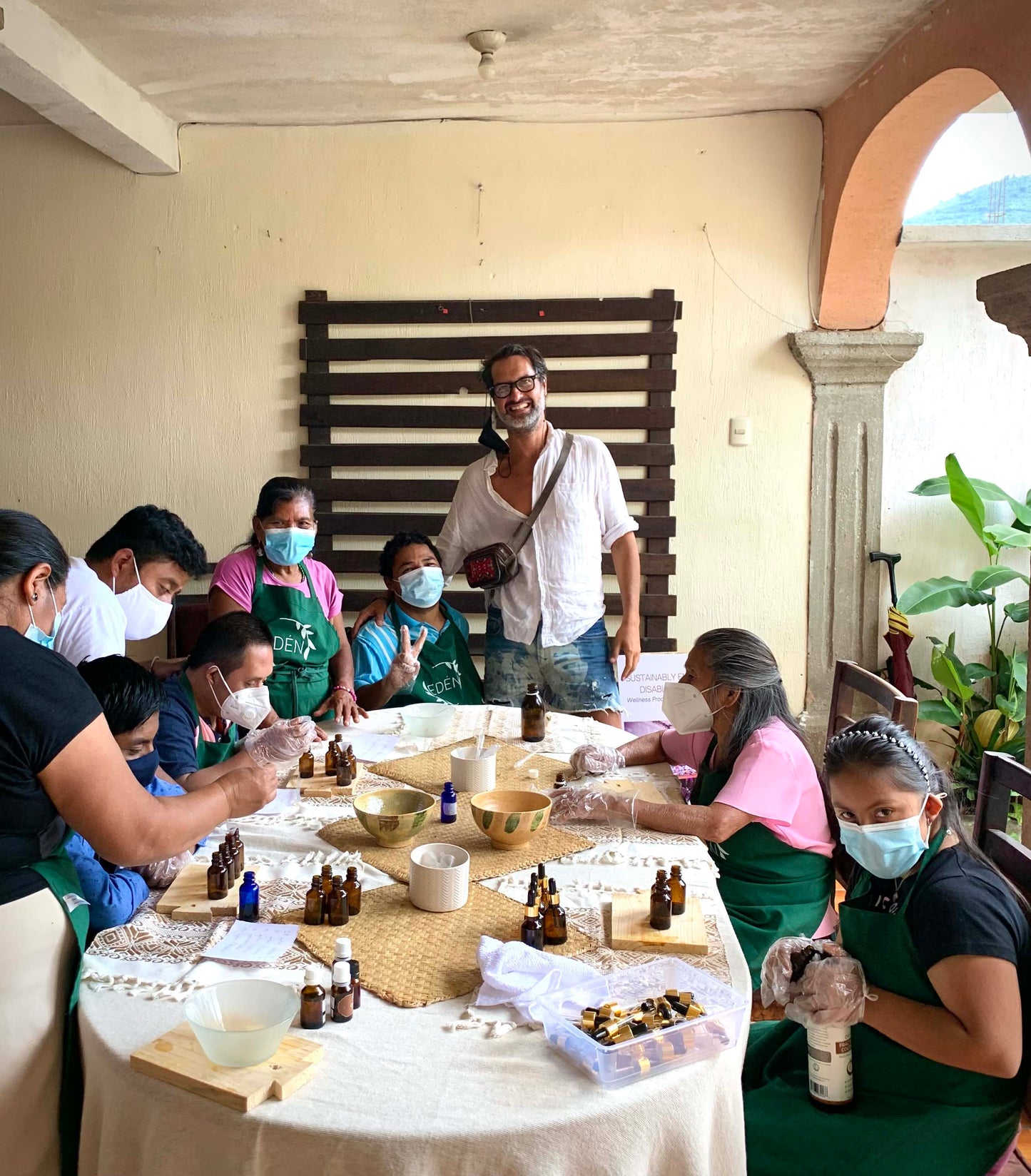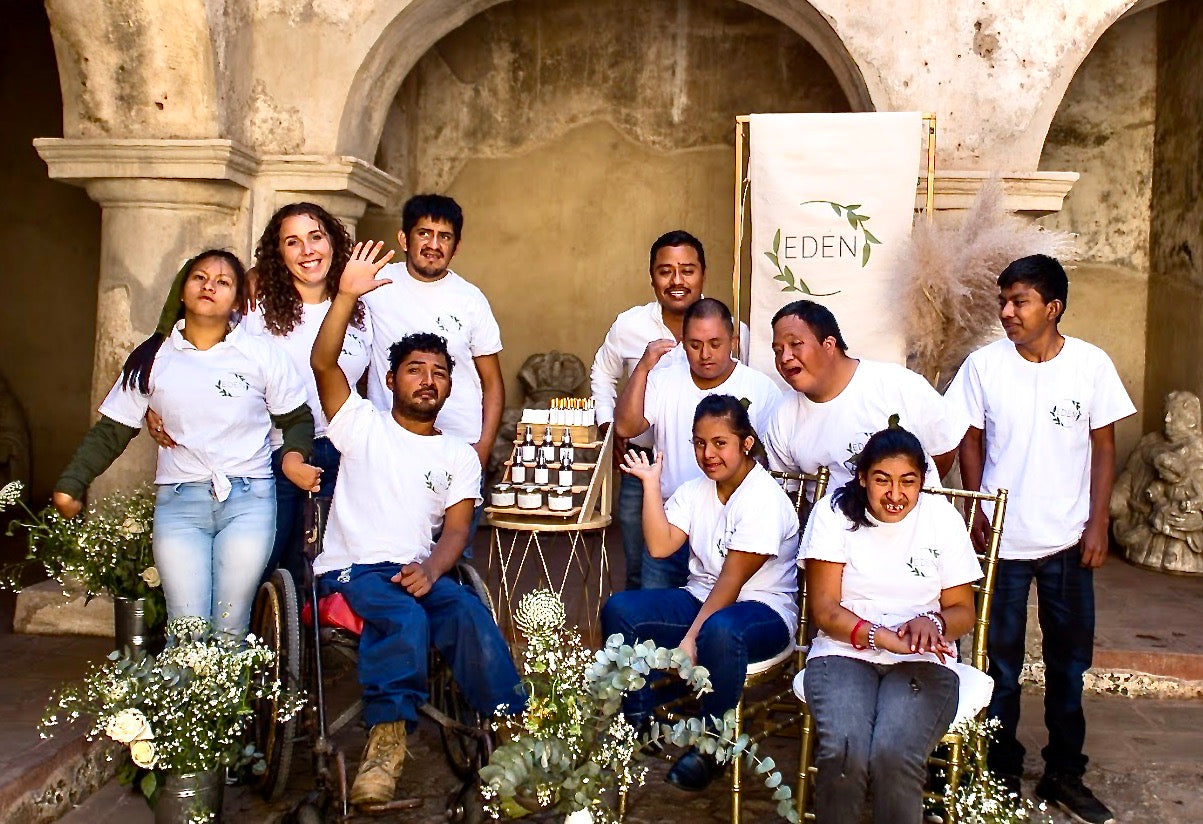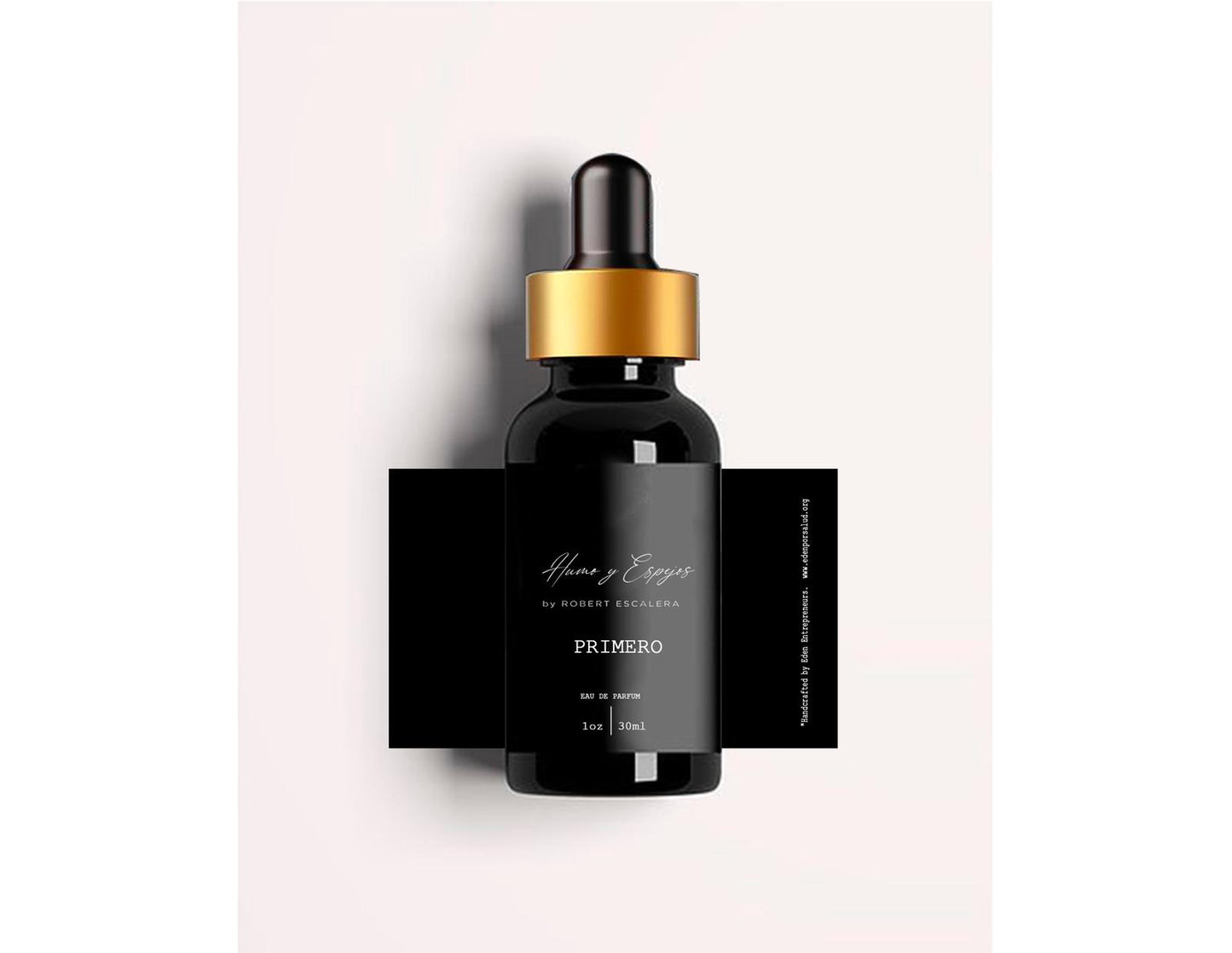 while we may not be able to save the world, we can absolutely save one family's world at a time.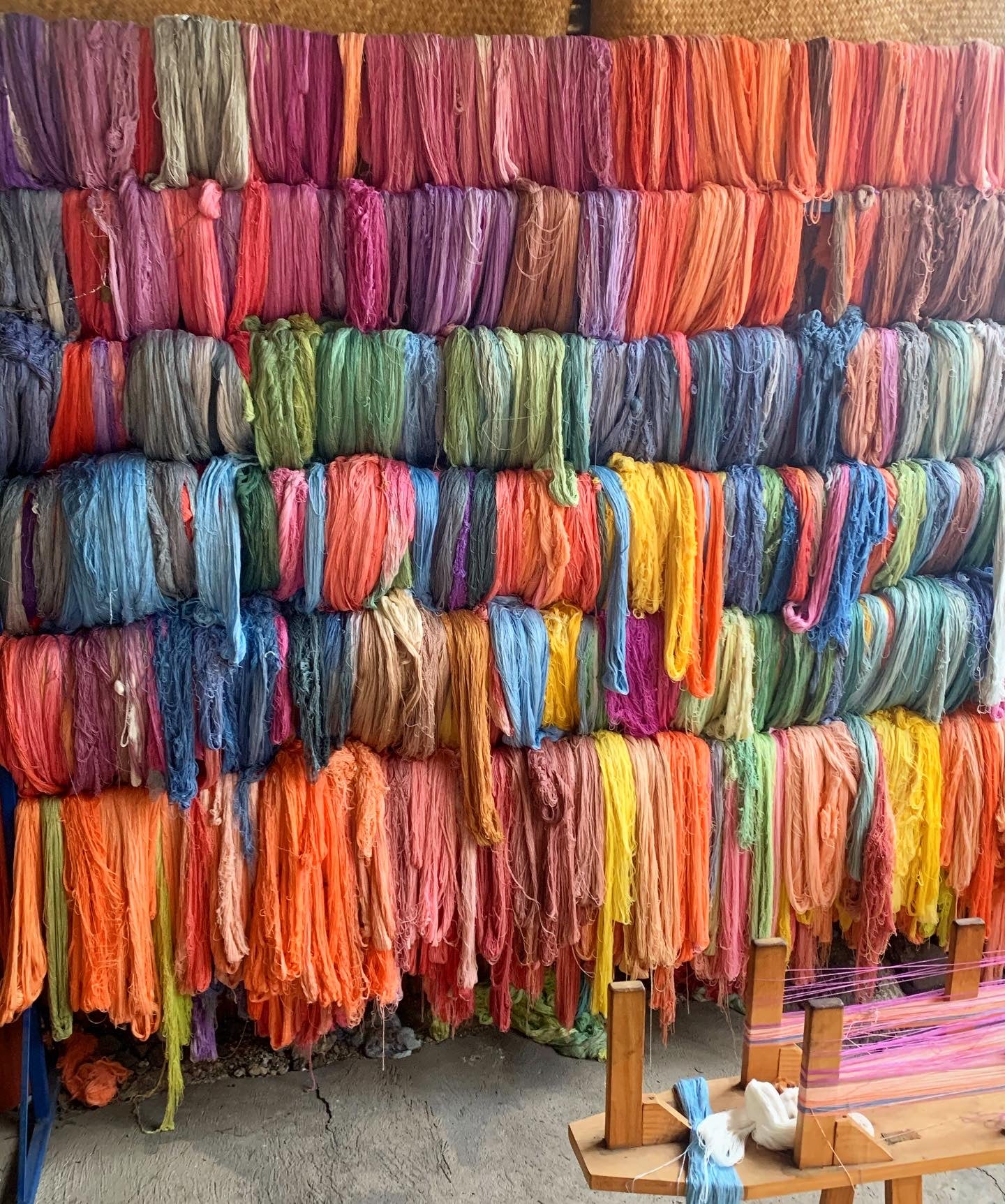 Humo y Espejos is a socially conscious brand that partners with artisans to create chic, sustainable fashion. We are committed to giving back and empowering our artisans through fair wages, education, and health care. Our goal is to provide beautiful, well-made clothing while preserving traditional artisanal techniques. Our name, which means smoke and mirrors in Spanish, is a metaphor for how we are all the same and capable of creating a positive change in the world.